Indiana Regional Imaging is located in Merriville, IN. Our State-of-the-Art Equipment allows us to specialize in CT, PET/CT scans, 3D Mammography, Ultrasounds, Breast Biopsies and Bone Density scans.
Positron emission tomography (PET), also called PET imaging or a PET scan, is a type of nuclear medical imaging that produce 3 dimension images of biological functions. PET scans can not only diagnose health conditions, but are helpful in determining how a condition is developing.
Nuclear medicine imaging procedures are primarily noninvasive and usually painless medical tests that use radioactive materials called radiotracers. Radiotracers are designed to bond with certain chemicals within the body, like glucose, and highlight areas that are using those chemicals.
PET scans are often combined with X-rays, MRIs or CT scans to produce a more complete picture that can pinpoint disease centers in the body. Combining multiple types of imaging gives physicians more precise information and leads to more accurate diagnoses of cancer, heart disease and brain disorders.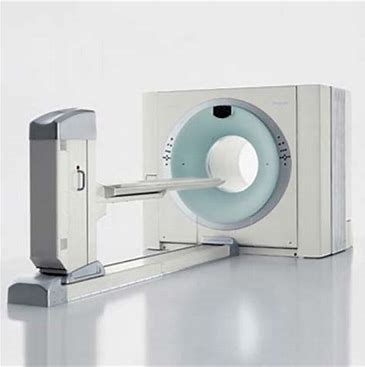 Benefits of a PET/CT Scan​
The PET scan involves radioactive tracers, but the exposure to harmful radiation is minimal. The risks of the test are minimal compared with how beneficial the results can be in diagnosing serious medical conditions. The tracer is essentially glucose (sugar) with the radioactive component attached. This makes it very easy for your body to eliminate the tracers, even if you have a history of kidney disease or diabetes.
All of our diagnostic examinations are interpreted by Board-Certified Radiologists and Nuclear Medicine Specialists. The results of your PET/CT scan will be sent to your referring physician as soon as they are interpreted. It is the patients´ responsibility to contact their referring physician to discuss the results of their examination and ask for further recommendations
– Drink plenty of water. No gum, candy, or exercise 24 hours prior to your exam.
– Please follow a low carbohydrate diet for 24 hours.
– Make sure you are on time for your exam.
– Wear comfortable clothing.
– Plan to spend two hours at the facility, exams times and procedures vary with each patient.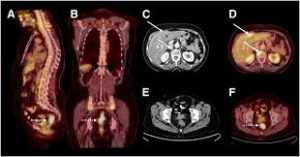 We are here to take care of you. After all it is all about you !
Please Call Us: 219.793.9655
If you choose our facility we will do everything in our power to serve you in your diagnostic needs. We are her to SERVE YOU!!! If there is anything we can do for you at anytime please do not hesitate to call or email us. We know that you have several choices of where you can obtain your scans and we are thankful you chose us.
We will obtain your previous exams for comparison. Just give us a call or have your doctor give us a call and we will take care of the rest.
Visit Indiana Regional Imaging Center for additional imaging services Digital Medical Imaging - Comprehensive Breast Care Centers Proud of being a 100% digital medical facility.